Booking Open
Sobha Neopolis
At Panathur Road, Bangalore
by Sobha Group
Land Parcel

: 26.27 Acres | Total Units : 1875
Possession In 2027
New Launch
3 Bhk 1611 sqft ,2.15 Cr* Onwards
3.5 Bhk 2178 sqft, 2.90 Cr* Onwards
4 Bhk 2333 sqft, 3.21 Cr* Onwards
88L*
RERA No

:PRM/KA/RERA/1251/446/PR/200923/006269
Overview
Sobha Neopolis
At Panathur Road, Bangalore
A stunning residential neighbourhood called Sobha Neopolis is upcoming on Panathur Road in East Bangalore. The project is a brand-new high-rise residential complex that offers luxurious, spacious residences scattered across sizable land lots that are surrounded by stunning scenery. The homes are tastefully created to meet the demands of each person and each small aspect of the dwelling is carefully considered while taking into account the requirements of the tenants. In the beautiful surroundings of Panathur Road, Bangalore, Sobha Limited has launched a huge residential development known as Sobha Neopolis. The project illustrates the purpose of urban homes for a regal lifestyle.
Project Configuration
| | | |
| --- | --- | --- |
| | Project Location | Panathur Road |
| | | |
| --- | --- | --- |
| | Total Land Area | 26.27 Acres |
No of Wings
19 Wings
2B+G+18 & 3B+G+18
| | | |
| --- | --- | --- |
| | No. of Units | 1875 Flats |
| | | |
| --- | --- | --- |
| | Unit Variants | 1Bhk,3Bhk,3.5Bhk,4Bhk |
| | | |
| --- | --- | --- |
| | Possession Time | 2027 Onward* |
Price
| Type | Area | Price | |
| --- | --- | --- | --- |
| 1 Bhk | 660.7 sqft | 88 Lakh* Onwards | |
| 3 Bhk | 1611.33 sqft | 2.16 Cr* Onwards | |
| 3 Bhk | 1915.04 sqft | 2.57 Cr* Onwards | |
| 3 Bhk + Study | 2178.94 sqft | 2.90 Cr* Onwards | |
| 3 Bhk + Study | 2150.63 sqft | 2.88 Cr* Onwards | |
| 4 Bhk | 2333.46 sqft | 3.21 Cr* Onwards | |
| 4 Bhk | 2481.18 sqft | 3.42 Cr* Onwards | |
Amenities
Aerobics Room
Gymnasium
Health Club
Yoga / Meditation
Creche
Banquet Halls
Grocery Store
Restaurant
5 Badminton Courts
Table Tennis
Snooker Pool Room
Indoor Games Room
Garden
Amphitheatre
Paw Park
Children's Play Area
Tennis Court
Volleyball Court
Cricket Net
Football Field
Leisure Pool
Children's Pool
Location
Location Map
View Location Map
The building will encourage sustainability and raise the standard of living for its residents. If you're seeking a home that offers a tranquil and ecologically friendly living environment while being close to the city center, Sobha Neopolis is undoubtedly a property worth considering. There are several sizes available for 2 BHK Flats, including 1056, 1098, 1100, 1159, 1265, and 1300 sq. ft. If you choose a 4 BHK flat, you may choose from floor plans with different proportions, such as a 2488 sq ft superspace. The appealing sizes of the 3 BHK Flat, which has a beautiful design, are 1265, 1300, 1595, 1917, and 2107 sq. ft. superspace. The options include balconies with simple ventilation and bathrooms with modern fixtures.
Columbia Asia Hospital
Vydehi Institute Medical Sciences
The Forum Neighbourhood Mall
Vibgyor High School
Park Square Mall
Brookefield Mall
Manipal Hospital
Brookefield Hospital
Prestige Forum Mall
Forum Shantiniketan Mall
Kundanahalli Lake
Pattandur Agrahara Lake
900m - The Foundation School
600m - Narayana e-Techno School
2.2 KM - Inorbit Mall
1.5 KM - Svastha Hospital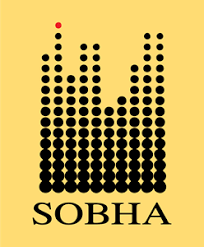 ABOUT Sobha Neopolis
Sobha Neopolis:
Luxury apartments are available in 2, 3, 3.5, and 4 BHK units at The Luxury Residential. The apartments are made to provide the most luxuries together with the finest artistic flair and style. 26.5 acres. The project offers a location for luxurious residences with opulent facilities. Sobha Neopolis was created by the most renowned architects on the market today and consists of strategically constructed residences that fit the urban lifestyle while adding a contemporary touch. The residences are well-designed and offer ample natural light, fresh air, and a stunning exterior and interior finish. The most anticipated project from Sobha Limited is Sobha Neopolis, located at Panathur Road, East Bangalore, and provides all the essentials for a pleasant and easy living.
Leading Indian real estate developer Sobha Limited is renowned for its upscale residential and commercial developments. The business is well-established in the country's major cities and has received several accolades for its competence in the real estate sector. Customers come first at Sobha Limited, which is dedicated to sustainable development, environmental preservation, and customer happiness.


...
Sobha Neopolis Amenities :
Numerous top-notch amenities will be available in Sobha Neopolis, guaranteeing people productive leisure and recreation time. The undertaking provides a magnificent clubhouse with a fully functional 24*7 Security, Gardens, Gymnasium, Football Court, Swimming Pool, Children's Play area, Club House, Indoor Games, Golf Course, Amphitheater, Basketball Court, Cricket Pitch, Tennis Court. The real property is filled with tree-lined pathways, beautiful gardens, lush greenery, aromatic plants & flowers, and guaranteeing an atmosphere of peace and tranquillity.

Sobha Neopolis Specifications .
Sobha Neopolis has a sizable 24 acres and is built with contemporary architecture. The 3 and 4 bhk apartments are ideal for cozy and healthy living since they are built to offer lots of natural light and cross ventilation. The apartments have luxurious furnishings and equipment and are roomy and well-ventilated. Exclusive penthouses with expansive city views are also available in the development. Residents' safety is a top priority in Sobha Neopolis. Modern architecture and roomy homes that meet the demands of all age groups are used in the complex's design. For those searching for a pleasant and opulent living experience, the complex's prime location and opulent facilities make it an alluring investment choice.

Sobha Neopolis Price
For individuals seeking an opulent and pleasant lifestyle, Sobha Neopolis is a great investment choice. The complex is a desirable alternative for people working in the IT sector due to its prime position in the IT corridor.
Sobha Neopolis is a beneficial investment choice since there is a rising demand for luxury flats in the region. The price varies according to the features offered by the flat. The apartments include huge windows and balconies that are thoughtfully positioned to provide lots of natural light and roomy living spaces.
When investing in this project, it's necessary to take into account continuing expenditures like council dues, insurance, and maintenance charges. The project offers a tranquil escape amid the busy metropolis. Offering inhabitants tastefully chosen comforts and design features for a tranquil hideaway, it offers a magnificent living experience in a natural environment. The East Bangalore residential development offers first-rate luxuries, security, and other requirements, as well as startling scenery.
The community boasts top-notch social infrastructure, with prestigious academic institutions, retail centers, hospitals, and schools close by. These reasons have led to the development of several new residential units in Bangalore East. The satisfaction of living in natural light, well-ventilated homes with roomy sit-out balconies. A decent living for a prosperous future is provided by the broader green spaces and water features.

Sobha Neopolis Location
On Panathur Road in East Bangalore, Sobha Neopolis is situated in a tranquil area. One of the top real estate districts in the city is located here. This property has an advantage over its competitors due to its proximity to important IT centers like Whitefield and Sarjapur Road. The upscale Sobha Neopolis residential complex is situated there. The neighborhood is conveniently close to the city's commercial centers. One important road that links the region to the rest of the city is the Outer Ring Road. The Peripheral Ring Road is currently under construction nearby. Except for Whitefield, which is roughly 8.5 km distant, all other neighborhoods are close by. The project provides easy access to IT hubs like Whitefield, Domlur, Koramangala, Hosur Road, and Electronic City. The Sobha Neopolis location places a luxurious living area close to tech parks, international schools, institutions, hospitals, shopping malls, and other amenities.
Residential flats are built in the development, a resort-style township that provides the greatest alternative for you and is fantastic for your family. You may select the greatest solution, according to Sobha Neopolis, to make your life simple and calm. It was given with the buyer's comfort level in mind. Customers are more enthusiastic about this project since it gives you the chance to collaborate with brilliant designers and architects to create a beautiful architectural building. Designs for plots may be created with the required level of superior durability for the house. The company's high-level training division can offer assistance when the project first starts. For purchasers, this project offers one of the finest investment opportunities.
Organize Site Visit
+918951475147
Pre-Register here for Best Offers